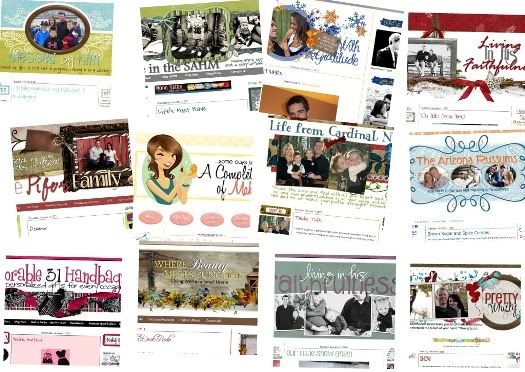 I realize that its been over two months since I've posted on this site, and for that I apologize. I hate to leave y'all hanging, but I think I have some good excuses.
One, our newest little munchkin,
Ashlynn Rose
, was born on December 1st. We've been a little busy with our newborn and helping the older three Littles adjust to having a new baby in the house. Have I mentioned how blessed I'm feeling at the moment?!
And secondly, y'all have kept me BUSY! As I updated my gallery and looked over the designs I've done these past two months, I can't believe that I completed 25 designs in that time. Wow! I'm alternately awed and humbled by the clients that I get to work with.
I'm working on a few more designs that I hope to post soon, and some new projects too. One of which includes learning the ins and outs of Wordpress and I hope to be able to offer services on that platform too. Eventually. I'm a little intimidated by it, but I'm also stubborn too.
And even though I'm posting quick peeks of the designs I finished in this post, I highly suggest you check out the gallery and sites directly. I hope y'all are having a great 2011!