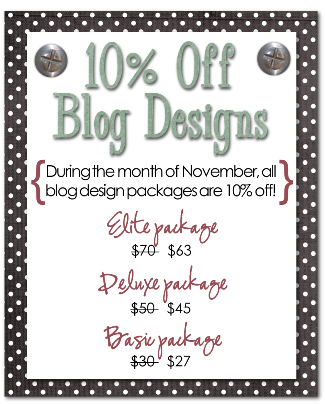 I just wanted to bring to your attention that during the month of November, I'll be offering 10% off all blog design packages.

I'm doing this for a number of reasons.
I wanted to let you all know how much I appreciate your business and your referrals. Thank you!


This would make a great Christmas gift for you, or a beloved family member.


Effective December 1, 2010, I'll be raising the prices of these packages. (Not by much, I promise.) So take advantage of these designs at these prices now!